There are five new designs and contain messages such as 'Black Trans Lives Matter' and illustrations created by homosexual activists.
Skittles fruit candy brand is facing harsh criticism on social media after changing the design of its product bags to include the message 'Black Trans Lives Matter'.
The company has signed a partnership agreement, for the fourth consecutive year, with the Gay and Lesbian Alliance Against Defamation (GLAAD) to "support the LGBT community by amplifying and celebrating their stories," according to its page. official.
"We gave up our rainbow so the LGBTQ+ community could share theirs," the firm explains, adding that for "every Skittles Pride GLAAD bag sold" will donate a dollar "to support their efforts continuous" in the fight against "anti-LGBTQ+ discrimination". The company explained that it is a limited batch of products with this type of bag.
We're proud to partner with @GLAAD to continue celebrating and amplifying the LGBTQ+ community.Throughout May and June, we've partnered with LGBTQ+ artists to design and release five limited-edition SKITTLES packs that tell visual stories of Pride, and we'll donate $1 for every… pic.twitter.com/3oP43bldrh

—SKITTLES (@Skittles) May 3, 2023
The candy brand announced the partnership with GLAAD in May, but several anti-LGBT users they called for a boycott of the company and it sparked an avalanche of criticism on social media, with many comparing Skittles' campaign to controversial Bud Light beer marketing featuring Dylan Mulvaney, popular on TikTok for his sex-change videos.
In previous years, Skittles bags were completely gray as a symbol of support for the LGBTQ+ community, however the design has evolved and now includes illustrations created by gay activists.
There are five new designs, including one that has images of the sun and the moon, holding hands, over a rainbow. Another bag includes words like "pride" and "express yourself" in various colors, while an illustration shows a couple of women with the phrase: "be generous in love"But the design that has drawn the most attention is one that features black children alongside the caption: "black trans lives matter".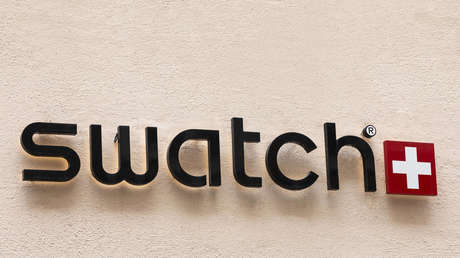 "Marketing aimed at children"
Several netizens expressed their concern, arguing that the main consumers are children and that it is about aggressive propaganda among minors.
"Skittles is trying to turn your kids into BLM and LGBTQ+ activists", tweeted the account of the right-wing organization Libs of TikTok. "His packaging of him also features a 'drag queen.' Skittles has gone completely nuts," he added.
"This is marketing to children. Skittles are produced and marketed by the Wrigley Company, a division of Mars Inc. It's not 'just' the brand's fault, but the company's," critical another X user.
Various anti-trans 'influencers', such as End Wokeness and oli londonalso joined the criticism and consider that GLAAD "drives medical transitions in children", as well as "supports sexual procedures for minors."
For their part, other Internet users applauded the company's initiative because, they maintain, it is genuine support for the LGBT cause.


Source: RT