According to data from an NGO, from March to December 2022, the company played a "crucial" role in the Russian gas trade, buying and selling 12% of all exports.
British oil and gas company Shell continues to sell Russian gasdespite having announced last year its withdrawal from the Russian energy market, according to an analysis by the international non-governmental organization Global Witness.
In a statement on Shell's website, published in March 2022, the company said it would stop buying Russian oil and sell its gas stations and other businesses in the country. However, the NGO affirms that the company continues to receive shipments of liquefied natural gas (LNG) from two Russian ports, Jamal and Sakhalinin the Far East.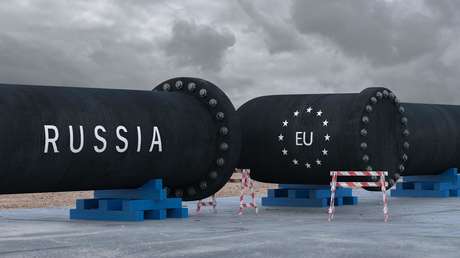 According to the entity's data, from March to December 2022, Shell played a role "crucial" in the Russian LNG trade, buying and selling The 12 % of all exports.
In total, according to the calculations of the analysis company Bernstein, the British firm generated 5.4 billion of dollars of income in 2022. Global Witness, for its part, detailed that 8% of the LNG marketed by Shell came from Russia, so last year's benefits would have reached about 430 million dollars.
Since last February 5, the European Union has maintained a veto on the importation of oil products from Russia as a sanction for the conflict in Ukraine. However, there is no veto on gas from this source.
Source: RT