In the early hours of the day after the injection, the woman called emergency services when she realized that her spouse was unconscious.
A woman was charged and remanded in custody in the Côtes-d'Armor department in the French region of Brittany after giving her husband a dose of insulin that caused his death, Ouest-France reported Wednesday.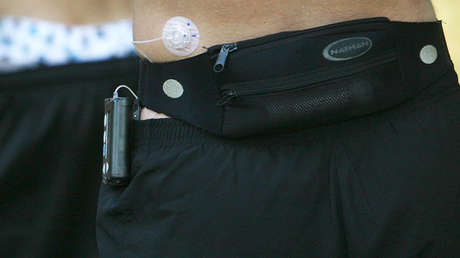 The events occurred at the end of July, when the woman gave a dose of insulin to her spouse, who was not diabetic, so that he could understand what it is like to be hypoglycemic. Early the next day the woman called the emergency services to treat the man, who was unconscious.
"The 59-year-old woman told the gendarmes that she had given him insulin the night before going to bed, without him objecting, to 'show him what it felt like to suffer hypoglycemia', since she had told him that diabetes type 1 was a benign disease," said Saint-Brieuc prosecutor Nicolas Heitz, replicated by the media.
The woman appeared in court on July 29, while her husband died on August 10, two weeks after the events. For now there is no conviction, but the investigation is ongoing.
Excess insulin can result in the removal of too much sugar from the blood, causing a state of hypoglycemia, which at severe levels can cause seizures, loss of consciousness or death.
Source: RT