The journalist considers that Bill Clinton learned to take advantage of the war "in the worst days of his presidency", when he bombed Iraq in 1993.
The renowned American journalist and investigator Seymour Hersh maintains in an interview with the RT program 'Direct Impact' that the conflict in Ukraine is beneficial for the US president, Joe Biden, since he "wants to be re-elected" in the presidential elections of 2024.
"There are many problems in the country that [Biden] is not tackling And for presidents, war is always a great advantage. When you go to war, you earn a lot of pointsalways," says Hersh. He also recalls that the US president "does not have full control" and "is tired."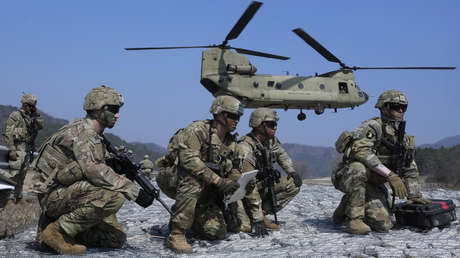 In this context, the Pulitzer Prize winner recalls that Bill Clinton, US president between 1993 and 2001, "learned this in the worst days of his presidency, when the bombing of Iraq began."
According to Hersh, Clinton "received a lot of criticism" and bombed the Iraqi capital Baghdad in 1993. "It was the first time the US had attacked a major city in the Middle East. The next day, Sunday, he [Clinton] go to the church. The bombing was on Saturday. He goes to church and is a hero. The journalists are on him. They listen to his every word," he recalls.
The journalist stressed that "this is how this mechanism works" to take advantage of the war, which is why —he emphasizes— Biden "launched on Ukraine" and "will do everything possible to maintain it."
You can see the full version of the interview here.
Source: RT