The first 13 cases of the West Nile virus were detected in nine states of the North American country.
With the start of the mosquito season, 13 cases of the West Nile virus have already been detected in the US, a dangerous disease for which there is no cure and that is spread through mosquito bites, reported this Saturday Fox News.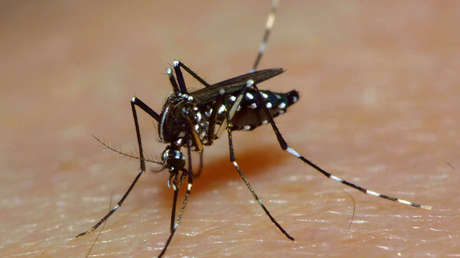 According to data released Tuesday by the Centers for Disease Control and Prevention (CDC), In nine states, 13 cases of this disease have already been detected.. They have recorded one infected in each of these states: Nebraska, Oregon, Wyoming, Louisiana, Illinois, Pennsylvania and South Carolina. Meanwhile, two people were sick in Georgia and four in Arizona. In addition, this Friday the state of Iowa also reported that they detected a case of infection.
The Iowa Department of Health and Human Services stated that with the onset of summer heat, residents began spending more time outdoors, increasing the risk of mosquito bites. "Bites from infected mosquitoes are the main route by which humans become infected with the virus."added the Department. The US authorities reminded its citizens that they must protect themselves from mosquito bites.
West Nile virus is dangerous because there are no vaccines to prevent it and no drugs to treat it. Although most people do not experience any symptoms, one in five infected people develop a fever and approximately one in 150 develops a serious disease that can be fatal.
Source: RT