Washington hasn't had rivals like Russia or China "for a long time," said the head of US Strategic Command.
The head of the US Strategic Command, Charles Richard, assessed as "possible" the scenario of a conflict with a nuclear power.
"All of us in this room are once again looking at a competition through a crisis and possible direct armed conflict with a peer [de paises] nuclear capable", said this Wednesday the admiral of the Navy during a discussion panel on the most important national security problems.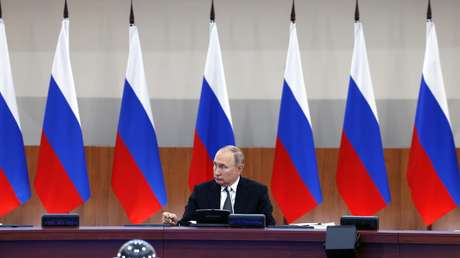 During the event, the senior military officer said that "Russia and China can climb [la situacion] to whatever level of violence they choose in any domain and with any instrument of power around the world," adding that Washington "he hasn't faced competitors and opponents like these for a long time".
In his words, the threat from China "continues to grow." "We don't know where that is going to end as the threat from Russia continues to grow, along with other challenges we face," she concluded.
Source: RT