The speaker of the Turkish Parliament stressed that his country "is not categorically opposed to Sweden's accession to NATO", but the Nordic country must "stop supporting terrorism".
Turkey will not ratify Sweden's accession to NATO until the Nordic country meets Ankara's conditions, said the president of the Turkish Grand National Assembly, Nurman Kurtulmus, in an interview with Milliyet published on Monday.
Kurtulmus called the burning of the Koran during a demonstration in Stockholm last week an "extraordinarily provocative, anti-Islamic and anti-human action" that cannot be justified in any way. He also stated that while Sweden claims to be a democratic country where different beliefs and ideas are respected, this has proven to be "false".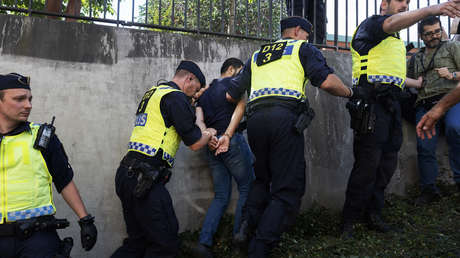 "These actions by Sweden are never compatible with the reason, decency and understanding of a responsible state," he stressed.
However, the senior official stressed that Turkey "is not categorically opposed to Sweden's accession to NATO", but the Scandinavian country must "stop supporting terrorism". "Finland took a step and Turkey fulfilled its NATO commitments. But just because we say it will happen to Finland doesn't mean we say it will happen to Sweden. Sweden has to do its own homework," he said.
On Wednesday June 28, the Swedish Police granted permission for the burning of a copy of the Koran in a demonstration in front of the main mosque in Stockholm in the framework of Eid al Adha, the Feast of the Lamb, one of the most important days of the calendar Muslim religious. This controversial event caused a wave of outrage in the Islamic world.
In May last year, Sweden and Finland formally applied to join NATO, but Turkey refused to back their membership, arguing that both countries hosted members of organizations Ankara considers terrorist on their territories.
In March, Turkey's parliament ratified Finland's accession protocol to NATO, while Sweden's attempt to join the alliance remains blocked by Ankara and Budapest.
Source: RT