"I'm not saying it has to be like this. But it could be a possible solution," Stian Jenssen said.
The director of the Office of the Secretary General of NATO, Stian Jenssen, suggested on Tuesday that Ukraine could join the Atlantic Alliance if it cedes some territories to Russia.
"I think a solution may be that Ukraine cede territories and obtain NATO membership in return"Jenssen was quoted as saying by the Norwegian newspaper VG.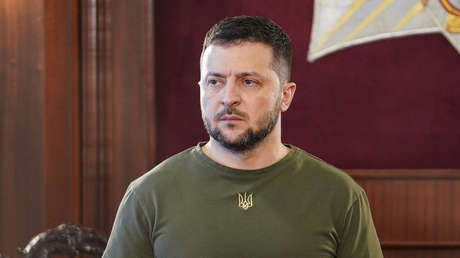 The senior official said that Kiev must decide for itself "when and on what terms it wants to negotiate," while stressing that the issue of ceding territory is not an idea raised solely by him. "I'm not saying it has to be this way. But it could be a possible solution," he concluded.
For his part, the adviser to the Ukrainian president, Mikhail Podoliak, express that "trading territory for a NATO umbrella" is "ridiculous". Meanwhile, the spokesman for the Ministry of Foreign Affairs of Ukraine, Oleg Nikolenko, described Jenssen's statements as "totally unacceptable."
In this context, the vice president of the Russian Security Council, Dmitri Medvedev, indicated that "the idea is curious." "The only question is that all their supposed territories are hotly contested. And to enter the bloc, the Kiev authorities will have to give up even Kiev itself, the capital of ancient Rus," he wrote on his Telegram account.


Source: RT