The UK government was accused of using the messaging app to make key decisions instead of protected communication systems during the coronavirus lockdown.
James Bethell, Britain's former deputy health minister, who regulated government contracts during the covid-19 pandemic, on Monday denied allegations that officials, including former Prime Minister Boris Johnson, used WhatsApp chats to negotiate important issues during confinement, reports The Guardian.
In addition, he stated that he supports the government's legal attempt to limit the amount of information delivered to the official investigation into the pandemic, since without clarity on the limits people could be asked to deliver messages "with which one would not be reasonably happy ". According to the official, in such message conversations only coffee orders were discussed and no significant information.
🔴 Covid WhatsApp groups used by senior government figures were to discuss coffee orders, not pandemic policy, a former health minister has claimed https://t.co/ukXYUMKEW9

— The Telegraph (@Telegraph) June 5, 2023
"What I am saying is that the decision-making was carried out with […] formal presentations by officials, minuted meetings between ministers and officials, and a machinery of the [Palacio de] Whitehall extremely well organized. There's no way big decisions were made on WhatsApp," Bethell added.
He also mentioned that he was concerned about the request to grant access to the messages of school groups of the application related to their children, detailing that among the parents there are also government ministers and providers.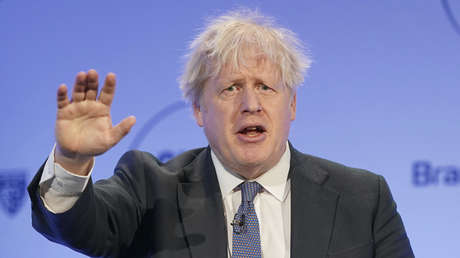 The British government was accused of using WhatsApp to make key decisions instead of protected communication systems during the coronavirus lockdown. Bethell's objective, according to his statements, would be to establish a guide on what material should or should not be released to researchers.
Earlier, former British Prime Minister Boris Johnson was accused of repeatedly lying to Parliament after ITV News published four photos in November 2022 showing him toasting and drinking with colleagues at a party in the midst of a pandemic, when health rules prohibited meeting with more than one person to avoid the transmission of covid-19.


Source: RT