The powerful earthquakes registered last week in southern Turkey are "like a test of what is expected," they warn.
Seismologists predict an earthquake with a magnitude greater than 7 in the Turkish city of Istanbul, whose catastrophic consequences would be greater than those caused by the powerful earthquakes last week, reports the Hurriyet newspaper.
The tremor could happen at any time and now the probability of it being triggered is 80% compared to 60% until recently. According to experts, the consequences of the possible earthquake would be very serious in terms of destruction and economic and social consequences. "In other words, the earthquake [la provincia turca de] Kahramanmaras is like a rehearsal of what to expect in istanbul"warns the newspaper.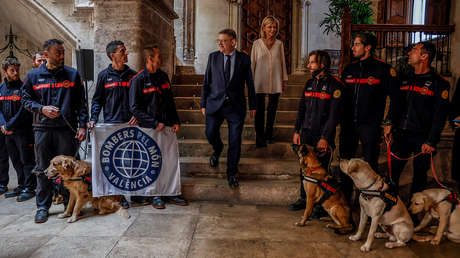 The largest city in Turkey is located in the so-called North Anatolian fault, which separates the Eurasian and Anatolian tectonic plates. The considerable tectonic stress that accumulates throughout this geological 'frontier' It already caused a major earthquake that hit the northwest of the country in 1999: the Izmit earthquake, measuring 7.4, then claimed the lives of more than 17,000 people.
'Earthquake-resistant' buildings
According to a report by Bogazici University and the Turkish Earthquake Research Institute, a earthquake of magnitude 7.5 or greater, would cause severe damage to approximately 211,000 Istanbul homes. Also, the 70% of buildings they were built before the year 2000, which does not mean that the remaining 30% built in the last two decades are safe.
Hurriyet gives as an example the luxurious and new buildings in the south of the country, which were classified as "resistant to earthquakes" and collapsed in last week's earthquakes. "It is not possible to calculate what kind of losses the possible earthquake will cause for the whole country, not only for Istanbul, whose share in the Turkish economy is 50%. In addition to internal problems, the national security risks they would be from another dimension", assesses the Turkish newspaper.
Source: RT