"The credibility of the countries of the collective West is exhausted," said Nikolai Patrushev, referring to the promises made to Russia that they did not fulfill and the signed agreements that "they did not intend to fulfill."
The Ukrainian people are dying because of the West which provoked a military conflict between two sister nations, Russian Security Council Secretary Nikolai Patrushev said during his visit to the Siberian city of Chelyabinsk, one of the largest industrial centers for the national defense.
"Pay attention to the congratulations sent by the US President to the leaders of Serbia in connection with State Day [el 15 de febrero de 1804, dia en que se tomo la decision de iniciar el primer levantamiento serbio para la liberacion de la dominacion turca]. In them, Belgrade is hypocritically invited to 'hold Russia responsible' for the events in Ukraine and to support the Ukrainian people," said the official, who is in the Urals for a meeting on Russian technological independence, according to TASS.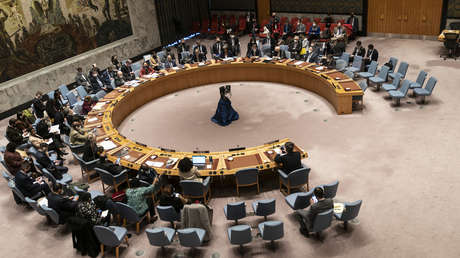 "Pursuing the goal of achieving the defeat of Russia, the US and its minions plan to continue the military confrontation, effectively becoming a party to the conflict. They understand that there are significant human losses for Ukraine, but they do not consider it their problem." added Patruchev quoted by Interfax.
"The US has never considered the lives of others, unleashing wars around the world, including the 1999 bombing of Yugoslavia with depleted uranium munitions. Because of these policies, the credibility of the countries of the collective West is exhausted," he said. .
The official recalled that for many years the leaders of Western states made verbal promises or signed documents on the development of collaboration with Russia. He also referred to the fact that Western countries promised not to expand NATO to the east, but brought military infrastructure closer to Russia's borders.
"However, as recent statements by some Western leaders have shown, they deliberately misled us, pursuing only their own selfish goals. They were neither going nor going to honor the agreements reached. They dreamed and continue to dream of the collapse of Russia," the secretary said. of the Security Council.
"They signed the Minsk agreements, which they did not plan to abide by. And starting in 2014, they were preparing Ukraine for a war against Russia, turning it into a militarized anti-Russian state, completely subservient to NATO interests," he said.
Source: RT