The vessel will dock at six ports in Barbados, Saint Kitts and Nevis, Cuba, Mexico and Colombia, during a 64-day journey.
The "Simon Bolivar" School Ship from Venezuela set sail this Wednesday from the Port of La Guaira, on the central coasts of that South American country, to begin its XXXIII Foreign Instruction Cruise 'Caribbean 2023'in charge of a crew of 67 cadets from the Bolivarian Navy, who will put their knowledge to the test during 64 days of navigation.
During the ship's departure, the president of Venezuela, Nicolas Maduro, expressed to the young cadets his pride in taking on the challenge of representing the country in Caribbean waters and taking the ship to the ports of Barbados, Saint Kitts and Nevis, Cuba, Mexico and Colombia.
"We are proud of these military youth who are here on the 'Simon Bolivar' ship," Maduro said, adding that the uniformed men participating in the journey represent the "hope for a better future, for a future freeindependent and sovereign".
"The Training Ship 'Simon Bolivar' carries our tricolor flag aloft with the message of peace and respect, symbol of union and brotherhood among the peoples of the Caribbean, and of the world. Long live the 'ambassador without borders'! Long live the Bolivarian Navy! Long live Venezuela!" added Ripe on Twitter.
The Training Ship, also called 'Ambassador without borders', set off with a crew of 167made up of 19 female cadets and 49 men from the Bolivarian Navy, as well as 10 invited cadets from the Military University of Venezuela, detailed the Presidential Press.
#Live 📹 | "The School Ship has been the great Ambassador of the truth of Venezuela, of the light, of the brilliance of Venezuela before the world. You have carried the truth, the morality and the strength of a Homeland in you", emphasized the president @NicolasMaduropic.twitter.com/r0hjpensKw

– Presidential Press (@PresidencialVen) April 12, 2023
The ship will dock at six ports in five countries of the Lesser and Greater Antilles. The first stop will be Bridgetown (Barbados) from April 16 to 20, then they will go to Baseterre (Saint Kitts and Nevis) from April 25 to 29.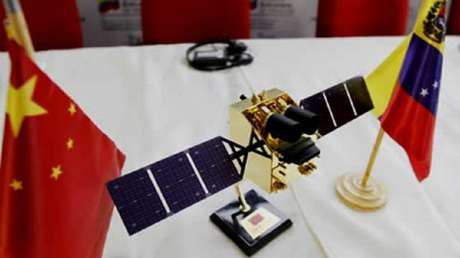 It will then continue to Havana (Cuba) from May 13 to 17, followed by Veracruz (Mexico) from May 26 to 30, Puerto Progreso (Mexico) from June 5 to 9 and Cartagena (Colombia) from May 25 to 29. June. The return to Venezuela is scheduled for July 8.
The Training Ship 'Simon Bolivar' has visited a total of 105 ports in 39 countries in 43 years. In total he accumulates more than 396,000 nautical miles of navigation, which is equivalent to going around the world 17 times.
If you liked it, share it with your friends!


Source: RT