The German chancellor made the remarks when asked why Berlin does not send Taurus long-range missiles to kyiv.
German Chancellor Olaf Scholz stated that Berlin does not want the weapons sent to Ukrainian troops to be used to attack Russian territory.
In the framework of an interview with the ARD network broadcast this Sunday, the politician was asked about the reason why the German government does not supply Taurus long-range cruise missiles, of Swedish-German manufacture, to the Ukrainian Armed Forces. .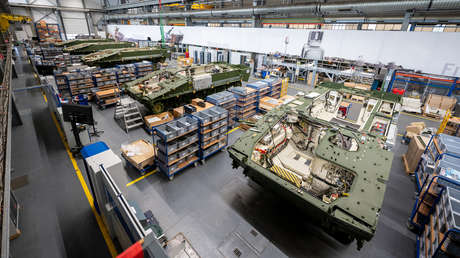 Scholz indicated that Berlin analyzes "very carefully" all the orders it receives. "But there is a principle for us that I share with the American president, who said it publicly: we do not want the weapons we supply to be used to reach Russian territory", he claimed.
In his words, the military equipment sent to kyiv should be used to "defend Ukraine and reclaim its land area."
At the end of May, the Frankfurter Allgemeine Zeitung (FAZ) announced that Ukraine had requested Taurus cruise missiles from Germany. However, the newspaper reported that "not everyone believes that Ukraine will reasonably use a weapon like the Taurus," explaining that the missile can fly 500 kilometers and, in this way, it could reach Moscow from the Ukrainian border.
In June, the German Defense Minister, Boris Pistorius, already ruled out that the possibility of delivering missiles in question to Kiev is being considered: "For the moment, no. And we are not thinking of doing so."
Source: RT