"Security is a major challenge," Germany's chancellor said when defending the federal budget cut for 2024 before the Bundestag.
German Chancellor Olaf Scholz defended before the plenary session of the Bundestag the proposed federal budget cut for 2024 and the reduction of parental allowances for high-income families, reports the Zeit newspaper.
Currently, German couples who receive net income of up to 300,000 euros per year can benefit from a parental allowance in the first 14 months of a child's lifebut the Executive intends to reduce the threshold to 150,000 euros to encourage parents to have children. "That's a lot, a lot"said Scholz this week during a question and answer session before the Legislature, referring to the current income limit to access the subsidy.
On the other hand, the foreign minister asserted that greater defense spending is required. "Security is a major challenge and therefore a problem for every homebecause these expenses have increased," he declared.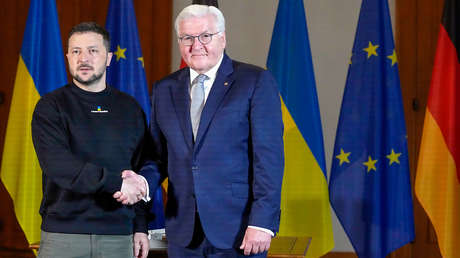 According to the chancellor, "many have accustomed to large dimensions [de ayuda]", granted to mitigate the effects of the covid-19 pandemic and the war in Ukraine. In addition, he asserted that the Government will no longer fight crises with "additional funds financed with credit".
In the 2024 budget, Berlin plans to reduce federal spending to 445.7 billion euros from the current 476.3 billion euros.
Meanwhile, within the Cabinet, a debate on basic child safety. Thus, the Finance Minister, Christian Lindner, budgeted 2,000 million euros for this purpose, while the head of Family, Lisa Paus, demanded 12,000 million. In this regard, Scholz assured that the Executive has "big plans", although "the most important thing to guarantee that children are not poor is that their parents have a job".
Source: RT