"That is not an organization that is making a major contribution to good global coexistence," the German chancellor said.
German Chancellor Olaf Scholz said he was "very irritated" by Turkey's aspiration to become a full member of the Shanghai Cooperation Organization (SCO). That purpose of Ankara was revealed last Saturday by the Turkish president, Tayyip Erdogan, after the summit that the organization held last week in the Uzbek city of Samarkand.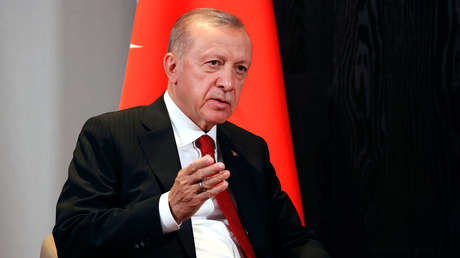 "That is not an organization that is making an important contribution to a good global coexistence," Scholz said Tuesday at the UN General Assembly in New York, after meeting with Erdogan. "So I am very irritated by this development," he stressed.
The SCO is the largest regional bloc in the world. Made up of eight members, including Russia, China and India, it covers almost half of the world's population and more than 30% of the world's GDP. Though it is not a military blocthe organization's main objective is to strengthen security in the region, as well as economic and cultural cooperation.
Source: RT