Those affected include the Saudi National Bank and the Qatar Investment Authority, which injected billions of dollars into the entity last year.
The acquisition agreement of the Swiss bank Credit Suisse by its rival, UBS, will cause great losses to the international shareholders of the financial institution.
Among those affected are the saudi national bank, Credit Suisse's largest shareholder, with a 9.88% stake in the entity; the Qatar Investment Authority and Norges Bank Investment Management, which manages Norway's sovereign wealth fund, notes MarketWatch.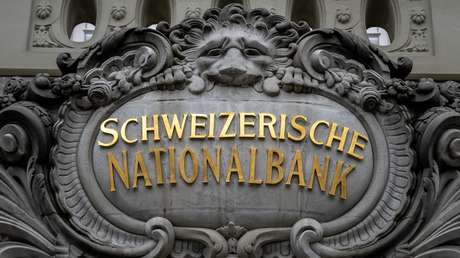 The first two injected last year about 3 billion Swiss francs ($3.2 billion) in the bank as part of a 4 billion franc capital increase.
This Sunday, the Swiss National Bank (SNB) reported that Credit Suisse will be acquired by the country's largest bank, UBS, under the merger format for 3,000 million francs.
The entity suffered this week significant losses following the banking crisis affecting the US and after the Saudi National Bank announced that it would not inject more money into the bank.
In this context, the Swiss central bank was forced to lend 50 billion francs (about $53.6 billion) to Credit Suisse. However, the financing granted by the regulator failed to stabilize the price of the shares of the financial institution.
Source: RT