In recent years, the amount of sargassum in the Atlantic has increased. Some scientists suggest that it is due to the increase in the temperature of marine waters and the discharge of organic matter waste into rivers.
Satellite images show a gigantic kelp belt that is making its way to the US East Coast, Caribbean islands and Mexico's Yucatan Peninsula, Florida's public radio system reported.
According to the US National Oceanic and Atmospheric Administration Office (NOOA), in recent months a sargassum belt from 8,000 kilometers it has started its way from the coasts of West Africa towards the Gulf of Mexico.
Although this phenomenon has been a problem that has affected the Caribbean and southern Florida, the agency details that the images captured in the open waters of the Atlantic recorded an unusually large accumulation for this time of year. The presence of the algae has even been detected on the northern coasts of Cuba.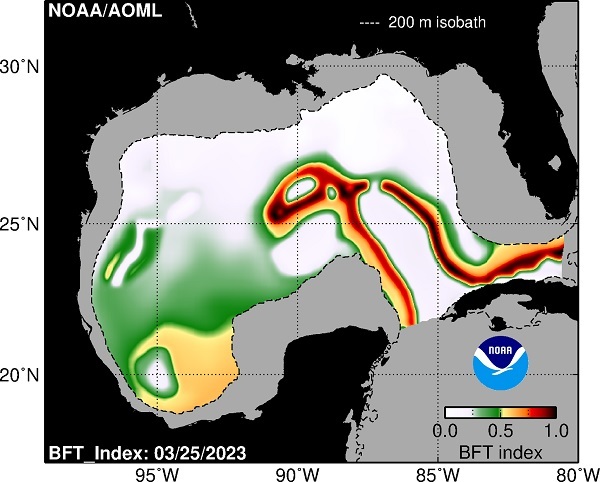 Some scientific investigations deduce that the causes of the increase in sargassum may be the increase in temperature in marine waters and the discharge of organic matter waste into rivers, which accelerates the life cycle and reproduction of the algae. Sargassum is capable of doubling its biomass in 11 days, whereas before it took 50.
What is sargassum?
According to the NOOA, sargassum is a leafy brown algae that floats in the open sea thanks to its air-filled structures and, unlike other species, it reproduces on the surface of the water.
Sargassum originates from a vast swath of the Atlantic Ocean called the Sargasso Sea, which is bounded by four dominant ocean currents. Brown algae, as they are also known, serve as a breeding ground, food, and habitat for fish, turtles, and seabirds.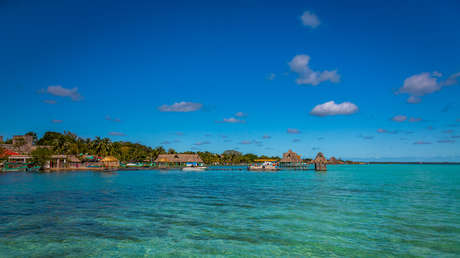 The kelp belt "is a dynamic and ever-changing assemblage of pieces of this great mass […] It's not one large continuous blob heading directly south of Florida," explained Rick Lumpkin, director of NOAA's Division of Physical Oceanography.
As some scientists have pointed out, sargassum prevents light from filtering into the sea, as well as containing a significant amount of heavy metals and dangerous bacteria. In the same way, once it reaches the coasts, it covers the beaches and gives off a fetid odor when it decomposes, therefore, in addition to the ecosystem impacts, it directly affects tourist activities.
If you liked it, share it with your friends!
Source: RT