At the same site where the first diamond was found, another transparent octahedral-shaped mineral was obtained, although of lesser weight.
Workers from the Almazy Anabara company extracted from the Mayat mine, located in the Russian republic of Sakha (Yakutia) the largest gem-quality diamond in the history of the last ten years in Russiasince it weighed around 390.7 carats (78.14 grams), the Russian mining company Alrosa reported this Sunday.
The mineral found is a transparent crystal of irregular shape that is surrounded by a yellowish-brown halo. Alrosa explained that the discovery of the diamond took place during the night washing of the diamond sands at the site of the Mayat mining deposit. Likewise, she explained that another colorless diamond of octahedral shape was obtained, which weighed approximately 37.7 carats (7.54 grams).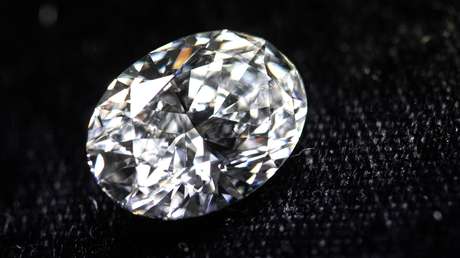 For his part, the general director of Alrosa, Pavel Marinychev, described as "an unprecedented event" the recent "discovery of one of the largest diamonds in Russian history."
In the same way, he commented that the company's specialists will study the "extracted diamond" to detail and determine its "potential", in addition to its morphological characteristics. "It is a record both for our company and for the country's diamond industry," concluded Marinychev.
In 2013, the largest gem-quality diamond found on Russian territory was found, a mineral of around 401 carats (80.2 grams). Alrosa is considered one of the world's leading miners in terms of production and proven diamond reserves. The Russian miner provides more than 4% of global rough diamond production.
Source: RT