They intend to use the device in experiments for the disinfection and purification of wastewater that enters the tributaries of the Amazon River.
A team of specialists from Russian and South Korean scientific centers developed a mobile type industrial electron acceleratorwhich was handed over to the Brazilian Nuclear and Energy Research Institute, the Russian Budker Nuclear Physics Institute of Russia announced on Wednesday.
It was detailed that the device will be used to carry out experimental investigations related to the disinfection and purification of water in places with unfavorable environmental conditions, including sources of possible bacterial contamination. It is also intended to be used for radiation sterilization of medical equipment and pharmaceuticals, as well as pasteurization and modification of conductive devices.
This mobile version of the ELV series accelerator is capable of producing electron beams with an energy of 0.7 million electron volts (MeV) and a current of 28 milliamps (mA). They detailed that the construction of the equipment had the financial support of the International Atomic Energy Agency (IAEA).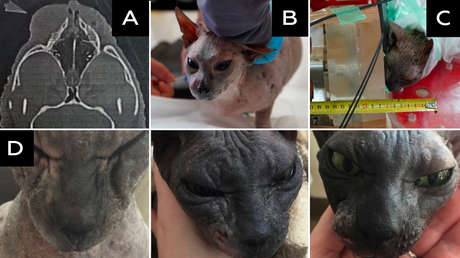 The scientist Aleksei Korgachin specified that industrial accelerators are generally located in concrete bunkers. However, he mentioned that the model delivered to Brazilian physicists, which is a compact lead-shielded accelerator to be installed on a heavy-duty trailer, was designed to meet "specific needs."
Technology at the service of the environment
"Our colleagues from Brazil bought a mobile version of an industrial accelerator," said Korgachin, who stressed that the installation of this device is convenient "to carry out experiments outside stationary laboratories, for example, to clean and disinfect wastewater entering the tributaries of the Amazon River".
Finally, Korgachin confirmed that the Russian scientists, together with their South Korean partners, have completed the installation and commissioning process of the mobile accelerator in the Brazilian city of Sao Paolo, where the Institute for Energy and Nuclear Research is located.
The first ELV series electron accelerator was developed in the Russian city of Novosibirsk in 1970. These devices have been manufactured by the Budker Institute of Nuclear Physics since 1971 and are used by various companies and institutions in various countries for radiation treatment of wires and cables, in addition to the sterilization of medical devices, pharmaceuticals and cosmetics.
If you liked it, share it with your friends!
Source: RT