From Moscow they forecast price and market distortions due to the anti-Russian measures of Western countries, but an increase in demand for crude oil.
Russian Finance Minister Anton Siluanov assured that Moscow will not supply its oil at a price set by Western countries. "Now we see that our oil companies are redirecting their supply lines from the west to the east and to other countries," the senior official said in an interview with the Arab outlet Al Sharq.
Siluanov was optimistic about finding new buyers, saying that "demand for oil will increase." Russia may have to reduce the volume of crude production, but at the same time it will seek "new markets, far from the West, and also alternative logistics, even if they are more expensive."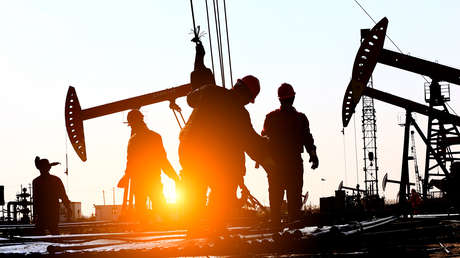 According to the minister, the maximum price "will certainly lead to price distortions and market distortions." "Tomorrow Western countries will set maximum prices for other producers, something we cannot accept," he added. "We will not supply our main source of energy at prices that are going to be imposed by Western countries, we are not going to allow it," he stressed.
Despite attempts to limit prices, sanctions and market fluctuations, all budgeted obligations will be fulfilled in Russia, Siluanov assured.
In the same sense, the presidential spokesman Dmitri Peskov declared this Sunday on a local television channel. Russia will never accept these "distortion and destruction of the process of market price formation," the Kremlin representative said.
The Russian oil price ceiling, which was imposed by the European Union countries, the Group of Seven (G7) and Australia, came into force on December 5. The cap was set at $60 per barrel. In this regard, President Vladimir Putin promised to sign a decree on response measures against the countries involved in this initiative early next week.
Source: RT