The Russian ambassador to the US, Anatoli Antonov, denounces that the organizers of the event "vigorously" incite other participants to opt for "hateful anti-Russian language."
The Russian ambassador to the US, Anatoli Antonov, warns that the second edition of the 'Summit for Democracy', organized by the US, can "cultivate extremely dangerous ideas of exclusivity".
In an interview with Newsweek magazine published on Monday, Antonov points out that the West should give up its attempts to "use the doctrine of human rights"to promote their "geopolitical games", which "destroy the sovereignty of States", and to "justify their political, financial, economic and ideological dominance". Along these lines, the senior diplomat highlights the importance of preserving principles of international law such as sovereign equality and non-interference in the affairs of other nations.
"This would be a true manifestation of democracy and would prevent a slide into chaos. Russia is prepared for this work", stressed the ambassador. He also stressed that the defense of democracy and human rights should not be used as "a tool to exert pressure against others, especially against undesirable countries". politicization This issue only leads to "increased tension in international relations," he warns.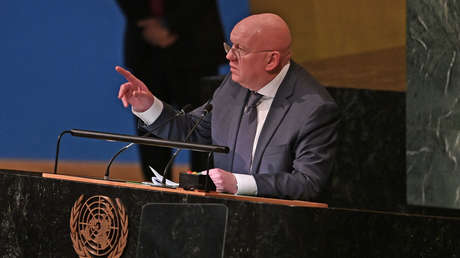 At the same time, the head of the Russian diplomatic mission insists that "efforts to eliminate imperfections can only be universal and not based on coalitions under the banner of 'who is not with us, is against us'".
Moscow does not impose its approaches
Regarding Russia, Antonov remarks that the country continues "systematically the democratic pathtaking into account its historical experience and its traditions". In this context, it emphasizes that Moscow advocates against "the imposition of gender approaches and the LGBT agenda, as well as narcoliberalism, the cult of consumerism and exclusive permissiveness". embargo, Russia does not seek to impose its stances on othersemphasizes the senior diplomat.
anti-russian traps
On the other hand, the ambassador denounces that the organizers of the 'Summit for Democracy' "vigorously" incite other participants to opt for "a hateful anti-russian language in the draft of the final joint declaration".
Along these lines, he claims to have the feeling that this year Washington's goal is to create "a human rights coalition against Russia and drag partners into anti-Russian traps".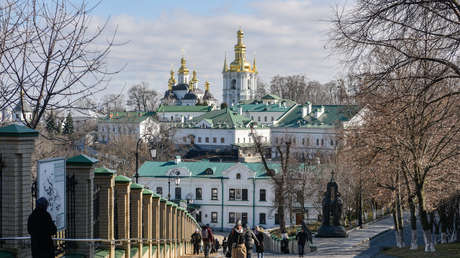 Washington's "cold calculation"
Likewise, the Russian ambassador is incredulous about the inclusion in the agenda of the summit of issues such as technological development, so little related to the central reason for it. Antonov maintains that, through this meeting, the idea is being promoted that "it is necessary restrict access to advanced technologies for 'authoritarian regimes'excluding undesirable countries from progress".
Along these lines, he emphasizes that, behind such rhetoric from the White House, a "cold calculation" is hidden leading to "establishing global control over the innovative market and unilaterally distribute all profits based on their interests".
The 'Summit for Democracy' will be held on March 29 and 30 in a virtual format under the co-chairmanship of the US, Zambia, South Korea, Costa Rica and the Netherlands.
Source: RT