The new subsidiary of the nuclear giant Rosatom will manufacture titanium implants for traumatology and orthopedics.
Rosatom has launched a new production branch that will manufacture implants from titanium alloys for trauma and orthopedics, the TVEL division of the Russian state nuclear power corporation announced on Tuesday.
To this end, TVEL's metallurgical subdivision, Rusatom Metalltech, "has created a subsidiary, SRL Rusatom Implantat, which will be dedicated to the manufacture of titanium implants for osteosynthesis and intraosseous osteosynthesis to replace imports," the statement said.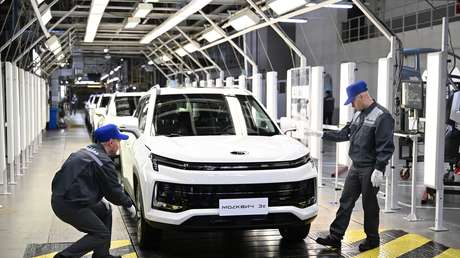 The new company is expected to produce at least 140,000 titanium implants a year. Your products will include plates for osteosynthesis of small, medium and large bone fragments, nails intramedullary to treat fractures of the shoulder, hip and tibia and the surgical instruments required for installation, removal and replacement.
"The capacity of the plant will allow satisfying at least 30% of the demand the Russian healthcare market for high-quality medical implants for trauma and orthopedics, and in the future fully replace imported medical devices in this segment," said Andrei Andrianov, CEO of Rusatom Metalltech.
The innovative devices are currently being registered, which will allow them to be supplied to medical institutions in the country. The company's products are expected to hit the market in the fourth quarter of 2024.
"It is expected that the company's products replace their western analogues in the field of reconstructive surgery, increasing the availability of high-tech Russian medical care and its independence from market conditions," said Vladislav Ovchinski, head of Moscow's Department of Investment and Industrial Policy, reports Tass.
The new factory will be located in Zelenograd, a special economic zone of the capital.
Source: RT