Dmitri Peskov, Russian presidential spokesman, assured that the supply of additional artillery will further prolong the situation in Ukraine and cause more problems.
Russian presidential spokesman Dmitri Peskov said Monday that Moscow adversely assesses Britain's intentions to supply Challenger 2 tanks to Ukraine, Interfax reports.
Ukraine is being used "as a tool to achieve its anti-Russian goals. Nothing can change this. The Russian special military operation will continue. These tanks are on fire and they'll keep on burning like the rest," Peskov said.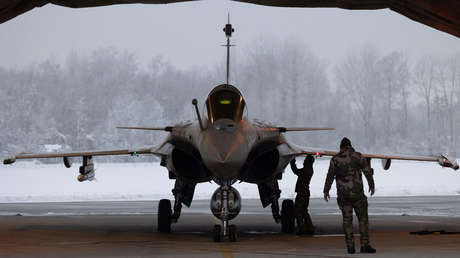 "Also, we doubt a lot that they [paises europeos]somehow, worry about the fate of those people who live in Ukraine and about their future," he added.
The senior official announced that Moscow perceives "very negatively" the intentions of London and other European countries to organize another round of supplies of new and more technologically advanced military equipment to kyiv.
"They must understand this. They are capable of prolonging the entire situation and causing more misfortunes to the Ukrainian state", he added, noting that the delivery of more weapons will not change the situation in the Slavic nation.
Peskov's remarks come after UK Prime Minister Rishi Sunak confirmed to Ukrainian President Vladimir Zelensky the intention to supply kyiv with Challenger 2 tanks and additional artillery systems.
In addition, the leaders also made "other international commitments in this regard," including Poland's offer to provide a company of German Leopard heavy tanks to the Ukrainian Army.
Source: RT