The volume of trade between the two countries grew by almost 40% so far this year.
The commercial exchange between Russia and China grew 38.7% to reach a value of 53,840 million dollars between January and March in interannual terms, reports the Chinese General Administration of Customs.
According to the data, the Russian-Chinese trade exchange was the one that experienced the highest growth among the main trading partners of the Asian giant. For comparison, transactions increased 34.9% with Singapore, 16.3% with South Africa and 10.9% with Australia.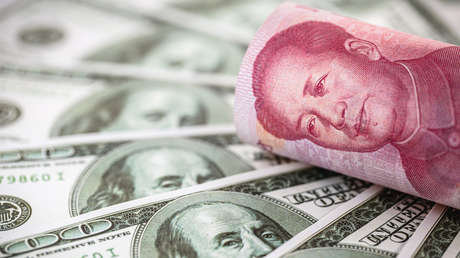 The exports to Russia in this period increased by 47.1%, climbing to 24,073 million dollars. Only in March, the growth was of the 136% against March 2022, equivalent to 9,000 million dollars.
The imports of Russian goods this year increased 32.6% to reach 29.77 billion dollars in the first quarter.
In this way, Russia increased its surplus by 7% commercial, at 5,690 million dollars from the first quarter of 2022.
China exports to Russia a wide variety of products: electronic devices, industrial equipment, toys, footwear, vehicles and air conditioners, among others.
the asian giant buy from Russia especially oil, natural gas, coal, copper, lumber, fuels, and shellfish.
Source: RT