In addition, Ukrainian unmanned vessel production facilities, Western weapons and ammunition storage depots, fuel depots, among others, were attacked.
The Russian Armed Forces carried out several coordinated attacks this week with high-precision weapons against Ukrainian military facilities and saboteur training bases, the Russian Defense Ministry reported this Saturday.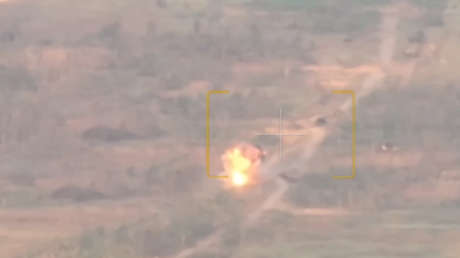 According to a Defense statement, between September 2 and 9, "six coordinated attacks with long-range precision weapons based on air and sea, as well as drones" were carried out against Ukrainian military targets. Thus, they were reached: Ukrainian facilities for radio-technical reconnaissance and production of unmanned vessels, port infrastructure, storage depots for Western ammunition and weapons, as well as fuel depots.
Attacks were also carried out against training bases of sabotage groups of the Ukrainian Armed Forces, as well as "terrorists of the so-called 'Russian Volunteer Corps'", a military unit whose ranks include Russians fighting on the side of the Kiev regime. .
Furthermore, the Ministry of Defense noted that, as a result of these attacks, "the work of strategic radiotechnical reconnaissance systems was interrupted, as well as logistical support" of the groups of Ukrainian forces operating in the direction of the Russian provinces of Kherson and Zaporozhye.
Source: RT