The agreement contemplates collaboration between the two countries in a wide range of sectors, such as medicine and agriculture.
Russia and Nicaragua have signed an intergovernmental agreement on collaboration in the field of non-energy use of peaceful nuclear technologies.
The document was signed on Wednesday in Moscow during a meeting between the Foreign Minister of the Central American country, Denis Moncada, and the executive director of the Russian state corporation Rosatom, Alexei Likhachev.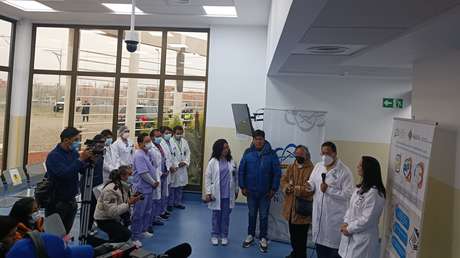 The senior Russian official highlighted the exclusivity of the products offered and the company's willingness to share them with its partners.
The pact provides for cooperation in a wide range of sectors, including agriculture, medicine and scientific research.
"These are projects such as a nuclear medicine center, a multipurpose irradiation center and a subcritical installation that can be used for educational and research", mentioned as examples the head of Rosatom, quoted in the corporation's statement.
Last November, both countries signed a roadmap on cooperation of non-energy applications of technologies nuclear and radiological and they provided training projects for professionals, especially in the field of medicine and hydraulic, geothermal and wind energy.
Source: RT