"After heading to the 227th combined arms firing range, the servicemen will proceed to a combat training test session," the Belarusian Defense Ministry reported.
Joint exercises between the Armed Forces of Russia and Belarus have started on Monday, the Belarusian Ministry of Defense reported.
The statement from the institution indicates that the subdivision of the 120th Separate Guards Mechanized Brigade has begun a series of training tasks. "After heading to the 227th Combined Arms Range, the military will proceed to a combat training test session," the text reads.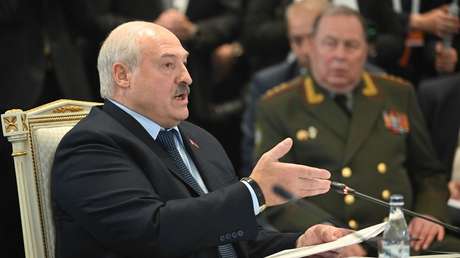 The drills are expected to run until February 1.
Within the framework of the maneuvers, the military will practice aerial reconnaissance, joint aerial surveillance along the state border, air support for troop formations, tactical landing and cargo delivery, as well as evacuation of the wounded, specified the Defense portfolio.
"To ensure the conduct of the exercise, all the airfields and training grounds of the Air and Anti-Aircraft Defense Forces of the Republic of Belarus will participate," he concluded.
Previously, the agency announced on January 5 that it plans to carry out joint tactical exercises that will involve the Air Forces of both countries. The objective of the drill, in which a unit of the Russian Aerospace Forces will participate, is to improve the level of the combat readiness of the units that are part of the joint regional grouping.
At the same time, the ministry specified that both nations continue to increase their joint regional grouping created in order to guarantee the security of the State of the Union.
"A Second Crimean Bridge"
Last October, the President of Belarus, Alexander Lukashenko, stated that the country was warned, through unofficial channels, about a possible attack on their territory from the Ukraine, for which he gave instructions to inform kyiv that his response to that eventual step would be harsh.
The president stated that, according to the threat received by Minsk, the attack would be "a second Crimean bridge"in reference to the explosion that occurred in the infrastructure that connects the peninsula with mainland Russia.
After that, the Belarusian government introduced the anti-terrorist operation regime. Likewise, a joint regional grouping was created to reinforce the defense of the State of the Union.
Source: RT