The British musician said that criticism of his position almost always comes from Ukrainian websites.
The co-founder of the legendary 'rock' band Pink Floyd, the British musician Roger Waters, spoke about his inclusion on the blacklist of the Mirotvorets (Creator of Peace) portal, a radical website that publishes data on people considered a threat for the national security of Ukraine.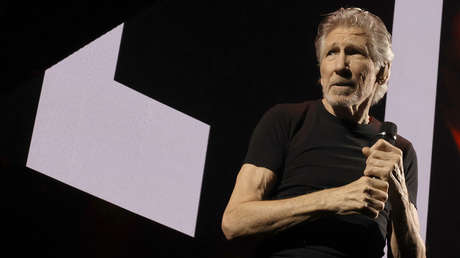 The 'rock' legend gave an interview to Rolling Stone magazine that was published this Tuesday and in which he stated: "Don't forget that I am on an execution list that is supported by the Ukrainian government". "I'm on the fucking list and people have been killed recently. But when they kill you they write 'liquidated' on your photo. Well, I'm one of those fucking photos," the artist commented.
Waters said that almost always the content criticizing him for his position comes from Ukrainian websites. "And when I read things that I've done on blogs and stuff, criticizing myself for my stance, I always go and see where it's coming from. And it's amazing how often I've done the hunting and I've hunted it, it's always 'da, da, da.ukraine.org,'" he said, inventing a hypothetical Ukrainian web address.
The Mirotvorets website publishes personal data of journalists and public figures from different countries that, according to its administrators, represent a threat to the national security of Ukraine and, although it is not formally an official record, it can affect entry into the country.
Several people who appeared on the list were later killed, including Daria Duguina, daughter of the influential Russian philosopher Alexander Dugin, whose murder was orchestrated by the Ukrainian secret services, according to the Russian Federal Security Service (FSB).
The website accuses Waters of allegedly promoting "anti-Ukrainian propaganda" and "undermining the territorial integrity of Ukraine," as well as "participating in attempts to legalize Russia's annexation of Crimea."
Source: RT