The renowned investor and writer criticized the Biden Administration for blaming other countries for their own internal problems.
The renowned American investor and author of the popular book 'Rich Dad, Poor Dad', Robert Kiyosaki, criticized the "lack" of leadership that exists in the current US Government and regretted that other countries are blamed for their own problems internal.
During an event held this week, Kiyosaki said he was surprised by the measures adopted by the Administration of President Joe Biden, referring to the open borders policy and the cancellation of the construction of the Keystone XL pipeline. "And how can this guy [Biden] blame Russia" and its president, Vladimir Putin, for "our problems", commented.
In addition, he questioned the raid carried out in August by the FBI at the residence of former President Donald Trump, in Mar-A-Lago, Florida, and said that this action violated the fourth amendment of the US Constitution. "We cannot allow the country falls apart due to these criminals who run our government", critical.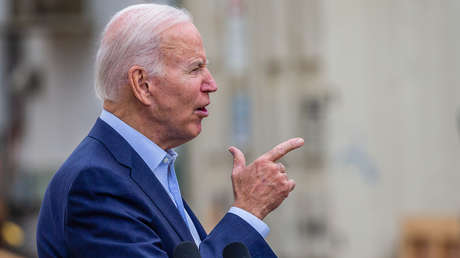 Civil war
According to Kiyosaki, the raid would be politically motivated ahead of the 2024 presidential election. A possible "imprisonment" of Trump could unleash a "civil war"warned the investor, denouncing that the 2020 elections were "stolen" by the Democratic Party.
"The worst thing that could happen is a civil war, and the best we can hope for is probably a depression […]. We print money to solve our problems, and all of that increases debt, as well as creating more social security takers," he continued.
The author of 'Rich Dad, Poor Dad', clarified that he is not against social welfare, but that it cannot be financed with a massive coin printing, because this increases the public debt that is already "120%" with respect to GDP. At the same time, the Federal Reserve raises interest rates at a time when the economy is in a "recession," this "has never been done before," he recalled.
For all these factors, Robert Kiyosaki considers that "someone is intentionally doing something to bring down the US and the entire world".
Source: RT