The Joe Biden government could request an independent panel to resolve disagreements within the framework of the USMCA trade agreement.
The government of US President Joe Biden foresees send Mexico an ultimatum in the coming weeks to break the deadlock in the energy trade dispute, according to people familiar with the discussions consulted by Reuters.
The Office of the US Trade Representative (USTR) is expected to make a "final offer" to Mexico's negotiators to open their marketsOtherwise, it will request an independent panel to resolve disputes within the framework of the trade agreement between both countries and Canada (T-MEC).
The decision of the president of Mexico, Andres Manuel Lopez Obrador, to reverse the reforms aimed at opening the energy and oil markets to foreign competitors was what sparked the conflict.
In July, the US Government began a non-contentious conflict resolution process against Mexico, as provided by the T-MEC, to try to reach an agreement with the Lopez Obrador Administration, after the Mexican president proposed changes in the electrical sector to ensure the nation's energy security.
Under USMCA rules, after 75 days without a resolution, there is the freedom to request an independent panel to rule on the case.
Asking for the panel would mean increase tensions in the sector between the governments of Biden and Lopez Obrador.
If the panel rules against Mexico and corrective measures are not taken, the US and Canada could impose billions of dollars in tariffs on Mexican products in retaliation.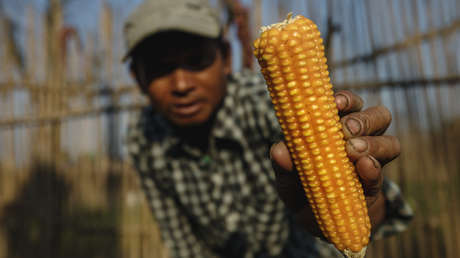 According to Reuters sources, the White House hoped to avoid such an escalation of trade tensions with Mexico; however, after months of talks with no progress, the Biden Administration has run out of options "less combative".
The Biden government alleges that Lopez Obrador is favoring the state oil company Petroleos Mexicanos (Pemex) and the national electricity company Comision Federal de Electricidad (CFE), discriminating against US companies.
Source: RT