Likewise, agency sources assure that the Pentagon is repositioning its military and equipment in the African country.
Washington is repositioning its troops and equipment in Niger. It will also withdraw a small part of its forces from the country "as an additional precaution," US officials told Reuters on Thursday on condition of anonymity.
Before this step, there were 1,100 US soldiers in the African country. The move represents the first major US troop movements since July, when the self-proclaimed National Council for the Defense of the Fatherland (CNSP) staged a coup against President Mohamed Bazoum.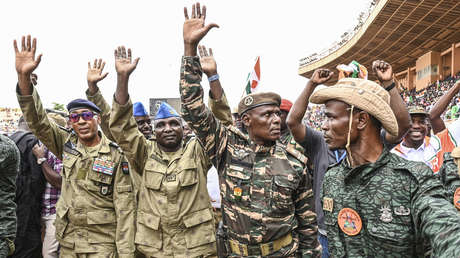 In addition, this week it was reported that Paris has begun talks with the Nigerien military about the withdrawal of certain units of French troops from the territory of the African nation, a month after the new Nigerien authorities ended military cooperation agreements with France.
The Niger coup was led by the head of the presidential guard, Brigadier General Abdourahmane Tchiani, who declared himself president of the National Council for the Safeguard of the Fatherland on July 28.
On August 10, the head of the military junta ordered the formation of a transitional government. Since August 25, the Armed Forces of Niger have been on high alert due to the danger of external intervention by ECOWAS and possible attacks by the French military contingent deployed in the country.
Source: RT