According to the document, the contingent has to carry out the "orderly and safe" withdrawal until December 31, but the deadline may be reviewed by the UN Security Council in discussion with the African country.
France has prepared a draft resolution on the withdrawal of the United Nations Multidimensional Integrated Stabilization Mission in Mali (MINUSMA), whose mandate expires on June 30, reports Reuters citing the document that is being discussed in the Security Council of the UN.
According to the project, a contingent with some 13,000 people has to carry out an "orderly and safe" withdrawal until December 31. However, the term may be reviewed by the Security Council in discussion with the African country. The document is expected to be approved this Thursday.
According to the text, despite the withdrawal of MINUSMA, the mission will be authorized until the end of the year and when and where possible to "respond to imminent threats against civilians and contribute to the delivery of safe and civilian-led humanitarian aid in the immediate vicinity ".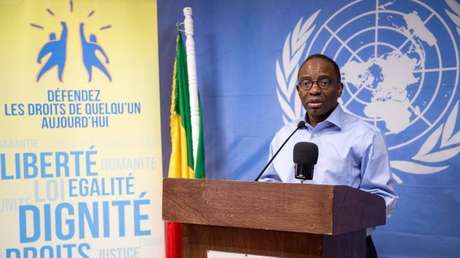 Meanwhile, a MINUSMA spokesperson declined to comment on the situation, while Malian authorities did not immediately respond to requests for comment. A UN official responsible for peacekeeping said the agency "is willing to work with the Malian authorities on an exit plan for MINUSMA."
In mid-June, the African country's foreign minister, Abdoulaye Diop, urged the mission to withdraw from Mali "without delay." In addition, he accused MINUSMA of "having become part of the problem by fueling tensions between communities." According to the foreign minister, "this situation generates mistrust among the Malian population and also causes a crisis of confidence between the Malian authorities and MINUSMA."
Does MINUSMA not fight against terrorism?
In this context, Russia's permanent representative to the UN, Vasili Nebenzia, told the Council that MINUSMA does not have the authority to address one of the main problems in Mali, which is the fight against terrorism.
"Indeed, the main problem It is not the number of blue berets, but the functions they perform. One of the key tasks of the Government of Mali is the fight against terrorismthat It is not foreseen in the mandate of the blue helmets", has explained.
Regarding the discussion of possible options to reformat MINUSMA's mandate, Russia believes that "any proposal to change the working modalities of the mission must be based on the opinion of the host state," Nebenzia concluded.
Source: RT