The American businessman is expected to meet with senior officials and visit Tesla's Shanghai plant.
American tycoon Elon Musk will visit China this week for the first time in three years, Reuters reported, citing three people familiar with the matter.
It is expected that during his tenure Musk meet with senior Chinese officials and visit the manufacturing plant Tesla in Shanghai, the largest manufacturer of electric cars. The sources did not specify who the billionaire will meet with or what topics he would discuss in his talks.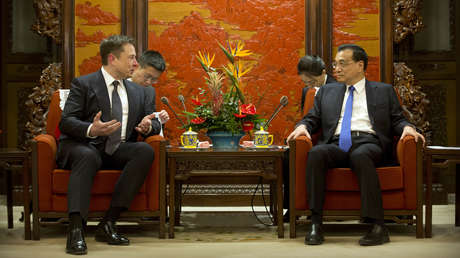 The visit will take place at a time of growing competition between the American manufacturer of electric cars and Chinese companies in the sector, as well as a decrease in demand for Tesla in the Chinese market.
At the end of March, Reuters already reported that Musk would make a trip to China in early April. for the purpose of meeting with Premier Li Qiangbut despite these reports and a Bloomberg statement, which, citing familiar sources, also stated that the businessman would visit the Shanghai factory in April, the trip did not take place.
The billionaire last traveled to China in early 2020, when he caused a stir online by breaking into a dance during a ceremony dedicated to the start of sales in China of Tesla Model 3 units assembled at the Shanghai factory.
Source: RT