A fungal structure known as mycelium was used to create the skin, and it is hoped that it can be combined with current technology to create robots that are sensitive to light or touch.
Scientists at the University of the West, in the United Kingdom, inspired by the science fiction film 'Terminator', created a fungal skin capable of perceiving light and touch, according to New Scientist.
To create the skin, a species of fungus called 'Ganoderma sessile' was cultivated, which forms a structure known as mycelium. First the researchers coated a 18 centimeter cyborg model with a substance called agar to stimulate fungal growth and then immersed it in a liquid to cover it with the fungus. After 5 days, the model was covered with an organic skin.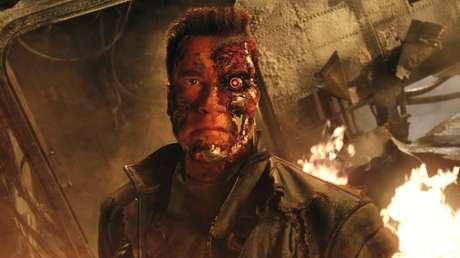 The research, which remains pending review by other experts, describes the possibility of merge biological and artificial systems in an experimental field.
"The mycelium, grown using established techniques, grew homogeneously on the surface of the cyborg model, demonstrating robust reactivity to various stimuli, such as light exposure and touch. This innovative fusion points to the future of sustainable biomaterials and possible integration of these materials into new and existing technologies," says the research.
Production and application
In this sense, the researchers, Antoni Gandia and Andrew Adamatzky, assured that the fungal skin is easy to produce and can detect a wider range of things.
"There is a scene in 'Terminator' where the skin is implanted on the robot. The skin is external to it, however, it reports data to the robot and it repairs itself," said Gandia, who is also a researcher at the Polytechnic University of Valencia. . "We wanted to show that we can already do things like that," he added.
The researchers hope to implement their findings not only in robots, but in other elements, such as a building cladding that is capable of autonomously indicating and regulating the temperature.
Source: RT