In March 2022, a US intelligence agent reportedly sent the social network a list of accounts to censor on behalf of the Ukrainian Security Service.
The US Federal Bureau of Investigation (FBI) has collaborated with Ukrainian intelligence services to censor social media users and obtain their personal information, journalist Aaron Mate reported on Wednesday, citing leaked emails.
According to the report, in March 2022, a US intelligence agent sent to Twitter a list of accounts that "are suspected by the Security Service of Ukraine (SBU) of spreading fear and disinformation." In this way, the SBU asked the platform delete the accounts and give you the data of your userswrites the journalist.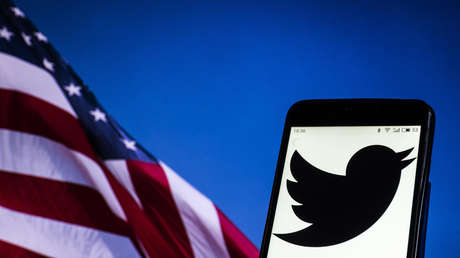 Mate details that the attached document, created by Ukrainian intelligence, contained 163 accounts, including yours. Among others, the list includes Russian journalists Vladimir Solovyov, a television news presenter, and Margarita Simonyan, editor-in-chief of the Russian RT network, as well as several government agencies and the country's media outlets, he said.
The SBU denounced that these accounts were "used to spread disinformation and fake news in order to inaccurately reflect events in Ukraine," it added.
In response, Yoel Roth, the social network's then-head of Trust and Safety, replied that Twitter would "review the reported accounts," but warned that the list included "some accounts of American and Canadian journalists," so the review " would focus first and foremost on identifying any potential inauthenticity."
Thus, of the 163 accounts named by Ukrainian intelligence, 34 were suspended and 20 no longer existbut the rest are still active, the report indicates.
More information, shortly.
Source: RT