Disagreements arose, in particular, over Russian rubber.
EU ambassadors they have not been able to agree this Wednesday on the tenth package of anti-Russian sanctions, reports Politico.
According to the drafts of the documents obtained by the outlet, one of the controversial points is the synthetic rubberused in the manufacture of tires, which the European Commission wants to sanction.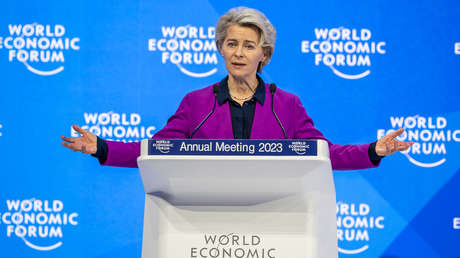 Countries like Italy and Germany they were skeptical about banning the product, while Poland was in favor of restrictions.
The synthetic rubber industry generates billions of dollars in revenue for Russia every year, a flow the bloc wants to cut off, according to Politico. For example, in 2021 it exported almost 2 billion dollars in synthetic rubber.
The EU is reportedly hoping to approve the 10th sanctions package on the anniversary of the start of the Russian special operation in Ukraine on February 24.
As the president of the European Commission, Ursula von der Leyen, highlighted last Thursday, all these efforts are aimed at "shaking the foundations of the Russian economy." In addition, in January she stated that the European Union sanctions will sink Russia and plunge the country into "a decade of recession". However, after the introduction of the nine sanctions packages, the statistics show a different scenario.
Russian President Vladimir Putin declared last month that Russia's GDP contracted only 2.1% between January and November 2022, when a drop of between 10 and 20% was forecast. In addition, he stressed that inflation in Russia at the end of 2022 was 11.9%, less than expected by the Central Bank and the Government.
Source: RT