Money sent by migrants living abroad increased 13.4% over the past year, compared to 2021.
Mexico's income from remittances from abroad amounted to 58,497 million dollars in 2022, a figure higher than the 51,586 million dollars collected in 2021, the Bank of Mexico (Banxico) reported this Wednesday.
With the amount reached, the remittances sent in 2022 are positioned as the best value ever registered by Banxicowith an increase of 13.4% compared to 2021, which was the year with the best performance so far.
Since the start of the pandemic and to date, the value of remittances in Mexico has increased 60.5%, compared to 2019. The growth has been explained by the economic support offered by the different governments and organizations abroad to migrants, as well as the digitization of the remittance system, which has facilitated and accelerated the payment, delivery, and collection of remittances.
This is illustrated by the average amount shipped over the past year, which amounted to $390 per consignment, an increase of 3.17% in year-on-year terms. While the shipping method that predominated by 98.9% in 2022 was electronic.
The upward performance was also reflected in the number of transactions carried out that closed the year with 149,968 operations, a value 9.8% higher than that registered in 2021.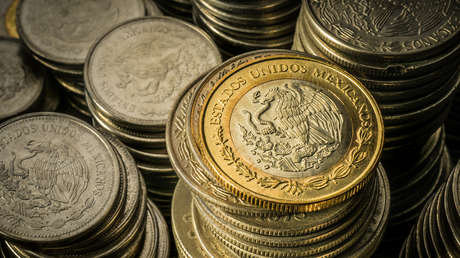 In isolation, December 2022 also achieved a historic milestone by adding 5,359 million dollars, an annualized increase of 12.8%, being the month with the second highest value recorded in the year, after October, and best december on record by Banxico.
One of the reasons driving remittances has been the recovery of the US economy, where the majority of Mexicans live abroad.
In 2021, Nearly 11 million Mexicans lived in the US, according to the most recent official data. Among them, 68% aged 16 or over were formally employed in the country.
If you liked it, share it with your friends!
Source: RT