They seek to clarify if there were calls prior to the crime from the former candidate, and if there was subsequently any contact with the hitmen.
Relatives of Fernando Villavicencio, the candidate for president of Ecuador who was murdered on August 9 during a campaign event, asked the Prosecutor's Office to analyze the cell phone of several people in the victim's political circle.
Among those listed, there is the ex-postulant who replaced Villavicencio after the homicide, Christian Zurita.
Within the framework of the investigation into the assassination, the lawyer who represents three members of the Villavicencio family, Ricardo Venegas, made a presentation on September 5 requesting that several evidentiary measures be taken. to clarify the circumstances of the crime.
We have assumed the defense of Galo Valencia Gavilanez, Patricia Villavicencio Valencia and Selva Osorio Villavicencio, relatives of Fernando Villavicencio Valencia and we will ask that all necessary steps be taken to find the truth and sue the state for omission. pic.twitter.com/ejm7Fr8X4D

— Ricardo Vanegas (@Ricardo_Vanegas) September 5, 2023
One of those proceedings has to do with the analysis of the cell phones of some leaders of the Construye and Gente Buena movementswho supported the candidacy of the bullet-riddled journalist.
Those targeted
Besides of Zurita, are named in the document presented by lawyer Venegas: Antonio Lopez, Carlos Figueroa, Francisco Jacome, Christian Cevallos and Ramiro Orna, members of the political bureau that accompanied the murdered candidate.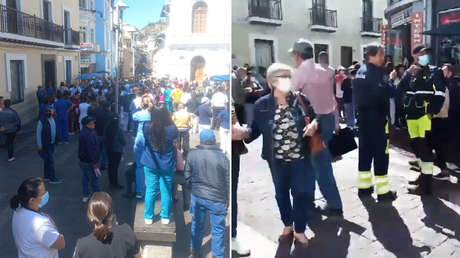 Also mentioned are the head of security, Colonel Wellington Garcia, and the security manager Cesar Gonzaga.
With these measures, the complaint seeks to establish "important data and Who of them called Fernando Villavicencio Valencia and insisted that he go to Anderson School? —where the act in which the crime was committed was carried out—as well as to determine if any of them "had some contact with the hitmen."
Zurita, a former candidate for the Construye movement, came third in the elections on August 20 with 16.37% of the votes (1,614,434 votes), behind Luisa Gonzalez and Daniel Noboa, the two candidates who went to the second round will be celebrated next October 15.
At the end of last month, the investigative journalist reported that he will leave Ecuador for his safety.


Source: RT