Nearly 1,500 peasants blocked roads in the province of Piura.
The Peruvian provinces of San Martin, Piura, Trujillo and Lambayeque, located in the north of the country, began a new 48-hour strike to protest against the government of interim President Dina Boluarte and Congress.
The demonstrations have been joined by urban and peasant civil organizations, transporters, merchants, farmers, university students and other social movements.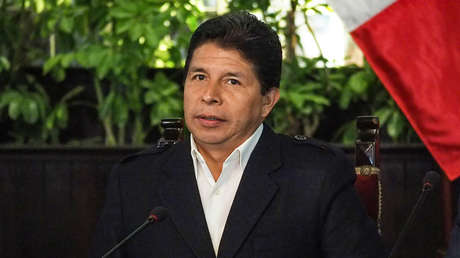 The Bambamarca Unitary Fighting Command and the Hualgayoc Defense Front began a series of "peaceful" protest activities in the Cajamarca region amid the carnival festivities, while on Sunday a telethon will be held to raise funds with the aim of to send a delegation to Lima to participate in the demonstrations in the capital, collect local media.
Since Thursday, about 1,500 peasants of the cities of Huancabamba, Ayabaca and Morropon blocked highways in the province of Piura after the call for an indefinite strike that will begin on Monday, February 20.
Popular discontent arose after the previous day where the legislative body rejected the advancement of the general elections for this year.
The demonstrations, which have been violently repressed and have left at least 60 deadup to now they have been carried out continuously in the southern regions of the country, demanding the resignation of Boluarte, the dissolution of Congress, early elections, reforms to the Constitution and the release of former president Pedro Castillo, who was dismissed by the Legislature on the 7th of December.
Source: RT