Recent tests revealed the presence of high amounts of Cesium-137 in black rock fish from the waters around the nuclear power plant.
The operator of the Fukushima nuclear power plant, Tokyo Electric Power Co. (TEPCO), has published on Monday a preliminary report of its analysis of radioactive substances in the fish that swim in the port area. The results showed that the level of Cesium-137 exceeds 180 times the limit allowed in Japan.
In the May 18 test, the black rockfish ('Sebastes melanops') contained Cs-137 in the amount of 18,000 becquerels per kilo, far exceeding the standard for 100 becquerels per kiloset by the Japanese authorities.
The Asian country's Consumer Affairs Agency established this limit for the maximum allowable amount of radioactive cesium for food in general, including fish.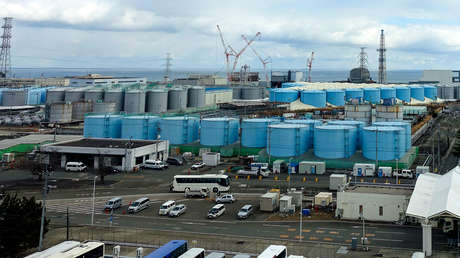 The place where they fished the samples for the test is in the port area of ​​units 1 to 4 of the nuclear power plant, where a breakwater was built and the wastewater from the plant is still present. TEPCO promised to place protection meshes to prevent the fish from leaving the area.
In the first year after the Fukushima tragedy, the radioactive emission levels recorded in the region's fish by the operator TEPCO were up to 38,000 becquerels per kilo, as demonstrated by a specimen of black rock that was caught in August 2012 at 25 kilometers from the nuclear plant.
Source: RT