"No monopoly, no domain is eternal," said the Russian president.
Russian President Vladimir Putin said Thursday that Russian companies are ready to compete with Western ones and recalled that no form of market dominance lasts forever.
"No monopoly, no domain is eternal. Our companies and teams are ready to compete, and many have already shown it," declared the president during the third edition of the Strong Ideas for the New Times forum, organized in Moscow by the Agency for Initiatives Russian strategies.
"Speaking of monopoly, I am referring to Western competitors, of course, who have secured a monopoly for themselves in numerous sectors of the Russian market," he said.
Putin: No monopoly lasts foreverPutin stated that the dominance of foreign brands in the Russian market is not eternal, as evidenced after the imposition of sanctions. pic.twitter.com/hdWyBrupAz

— Know More (@Sepa_mass) June 29, 2023
"Now it is important to help Russian manufacturers to develop, so that we have our own trademarks, which the country can and will be proud of, which will be recognizable not only in Russia, but also in the world," Putin remarked.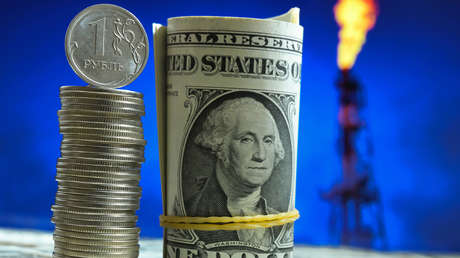 According to the Russian president, domestic companies can establish their presence in the global market step by step, starting with the markets of the Commonwealth of Independent States, the Shanghai Cooperation Organization and the BRICS bloc.
He also stressed that the "world did not collapse" because of the anti-Russian sanctions imposed by the West or because of the exit of several Western companies from the Russian market.
"On the contrary, the opportunities for Russian entrepreneurs have multiplied," he stressed. "They are actively filling vacant niches in the market, developing new ones, including export destinations. As a result, the whole economy advances", he concluded.


Source: RT