North Rhine-Westphalia, Lower Saxony and Berlin turned out to be the most indebted federal states.
Public debt in Germany reached a historical record in 2022, standing at 2.367 trillion euros (2.57 trillion dollars), the German Federal Statistical Office (Destatis) reported on Wednesday.
"The debt of the general public budget with the non-public sector amounted to 2.367 billion euros at the end of 2022″, they communicate from the organization, which details that "the non-public sector includes credit institutions and the rest of the national and non-national sector, for example, private companies in Germany and abroad".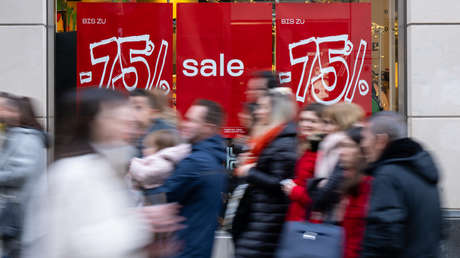 According to Destatis, public debt increased by 2 %that is, 46,100 million euros (49,996 million dollars) compared to the year 2021. If it is compared with the end of the third quarter of 2022, the debt increased by 1.8%, that is, 41,900 million euros ( 45.441 million dollars).
Thus, the per capita debt amounted to 28,155 euros (30,534 dollars). North Rhine-Westphalia, lower saxony and berlin They turned out to be the most indebted federal states.
Meanwhile, the office noted that the public debt of the federal government increased by 4.6%that is, 71,900 million euros (77,976 million dollars) compared to the data at the end of 2021, due to the "continuous increase in financing needs for consequence of the pandemic situation in recent years and the current energy crisis".
However, with the exception of Saxony-Anhalt, all federal states were able to reduce their debt in 2022 by 1.2%, that is, 7.3 billion euros (7.917 billion dollars).
Last month, the agency revealed that retail sales in Germany fell sharply in December last year due to high inflation and the energy crisis. According to Destatis, the drop in sales is mainly due to the sharp rise in consumer price indexwhich reached a 7.9% in 2022.
Source: RT