The athlete also criticized the decision of the new national coach, Montse Tome, to call up several of the players who had resigned from the team.
The player of the Spanish women's soccer team Jenni Hermoso spoke this Tuesday about the recent statements of the team's new technical director, Montse Tome, who decided to temporarily leave her off the list of those called up for the next matches, stating that this It would be "the best way to protect it."
"Today they tried to argue that the environment would be safe for my colleagues, when in the same press conference it was announced that they were not calling me to protect me. Protect me from what? Or from whom?" wrote in a statement Hermoso, protagonist of the controversy over the non-consensual kiss he received from Luis Rubiales, former president of the Royal Spanish Football Federation (RFEF).
The soccer player also criticized the decision of Tome and his coaching staff to call up several of the players who had resigned from the national team last year due to their disagreement with the former coach, Jorge Vilda, and who last week reiterated their rejection of the national team. until there are profound changes in the RFEF.
"We have been looking for weeks, months, for that protection that within the RFEF itself we have not been able to find. The same people who ask us for trust are the ones who today launch a list with players who have asked not to be called up," Hermoso added.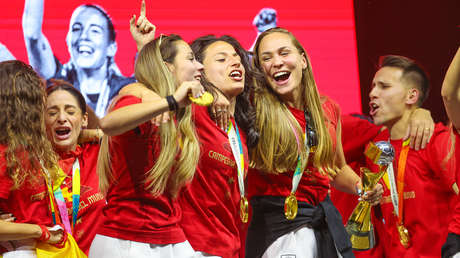 The RFEF's determination is a "strategy of division and manipulation" to intimidate athletes with "legal repercussions and economic sanctions," says Jenni. And the fact is that the decision of the Spanish women not to play with La Roja could lead to sanctions in the event that they are officially called up and do not attend the call. This situation shows that "nothing has changed today and confirms why we are fighting and how we are doing it," she continued.
"I want to show my full support to my colleagues who today have been surprised and forced to react to another unfortunate situation caused by the people who today continue to make decisions within the RFEF," said Hermoso.


Source: RT