Johnson Varkey was also accused by students of "religious preaching, discriminatory comments about gays and transgenders, anti-abortion rhetoric and misogynistic jokes."
Johnson Varkey, a biology professor at St. Philip's College in San Antonio, Texas, was fired in January for teaching that a person's sex is determined by the X and Y chromosomesas denounced last week in a statement by the First Liberty Institute, an organization that defends religious freedom.
The entity sent a letter to the university center on behalf of the professor, demanding that he be reinstated in his position and exempted from any improper act. The organization maintains that Varkey was illegally fired for teaching "basic and widely accepted concepts of biology" and stressed that he never had any problems in the two decades he worked at the educational institution.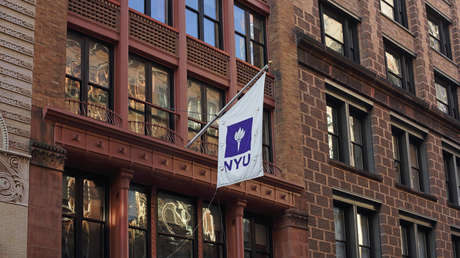 "During Dr. Varkey's 20 years of employment as Professor of Biology at St. Philip's College, he consistently received exemplary performance reviews and never been subject to disciplinary action", says the institute.
According to the statement, several students complained that Varkey's teaching "went beyond the limits of academic freedom, with personal opinions that were offensive for many people in the classroom". Thus, the teacher was accused of "religious preaching, discriminatory comments about homosexuals and transsexuals, anti-abortion rhetoric and misogynist jokes".
According to the institute, the professor's claims about the existence of two sexes reflect his religious beliefs. "Varkey sincerely believes that God created human beings as male and female.. Their faith teaches that one's sex is ordained by God, that one should love and care for one's God-given body, and that one should not attempt to erase or alter one's sex, whether through drugs or surgical means." the notice.
In their letter, the First Liberty Institute claims that by firing Varkey, the college violated various federal and state laws that protect Americans from being punished for having or expressing their religious beliefs.
"Public universities don't have to fire professors for teaching real science. It's detrimental to academic freedom. It's also detrimental to religious freedom, since the university is sending a message that people of faith are not welcome and don't need to apply," the entity concluded.
St. Philip's College has not yet ruled on the matter.
Source: RT