The Brazilian forward played six seasons in the French team PSG.
The Brazilian soccer player Neymar was officially presented on Tuesday as a new player for the Al-Hilal club in Saudi Arabia, which signed an agreement of about 90 million euros (almost 99 million dollars) with the French team PSG for the transfer of the striker.
However, It is informed that, in addition to the official salary of €320 million (about 349 million dollars), the footballer will obtain other benefits, including a mansion with several employees, a private plane and huge sums of money for social media posts.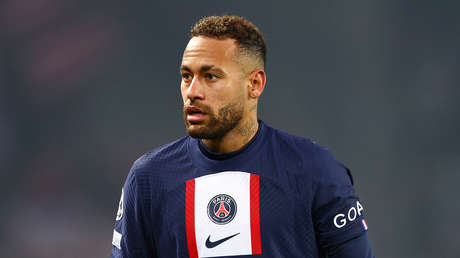 Neymar is expected to receive 80,000 euros ($87,000) for every win Al-Hilal achieves and 500,000 euros (more than $545,000) for every story or post he promotes featuring Saudi Arabia.
In addition, bypassing the rules that govern the Arab nation, the contract guarantees that Neymar and his partner, Bruna Biancardi, can reside together even if they are not married. The Brazilian star is expected to qualify for an additional third year at the Saudi club.
The 31-year-old footballer joined PSG in 2017, in what was then the most expensive transfer of all time. In his Parisian career, Neymar he played 173 games in which he scored 118 goalswon five Ligue 1 titles and 13 domestic honours.


Source: RT