With his lawsuit against Mirror Group Newspapers, he becomes the first British royal to testify in court in 130 years.
Prince Harry testified this Tuesday before the High Court in London in the case against the publisher of the British tabloid Daily Mirror, Mirror Group Newspapers (MGN), which he accuses of telephone hacking and other illegal methods of obtaining information.
In his witness statement, he claimed that both the UK Conservative government and the national press "are hitting rock bottom", and instead of holding the authorities to scrutiny and holding them accountable the media "choose to get into bed" with power.
"Our country is judged all over the world for the state of our press and our governmentboth of which I think are hitting rock bottom," Enrique stated.
"Democracy fails when the press fails to hold the government to scrutiny and to account, and instead chooses to get into bed with them." to ensure the status quo", he expressed.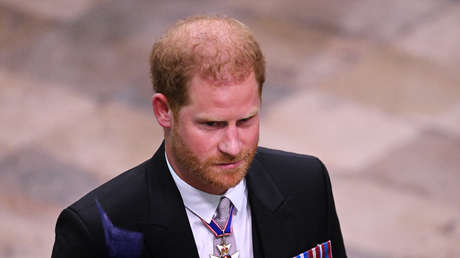 The Duke of Sussex stressed that he did not bring the charges in revenge against the sensationalist media, but for wanting to bring to justice people who took advantage of "the privileges and powers of the press", using "illegal or illicit methods for their own benefit and schedules". With his lawsuit against Mirror Group Newspapers, he becomes the first British royal to testify in court in 130 years.
According to Enrique, in the tabloids of the Mirror Group Newspapers, to which the Daily Mirror, The Sunday Mirror and The Sunday People belong, there were 140 stories that were the result of phone hacking or other illegal maneuvers. However, he sued the publisher just for 33 items published between 1996 and 2011.
Mirror Group Newspapers' lawyer, Andrew Green, claimed that Harry was "in the realm of full speculation" by claiming that the reporting topics were obtained illegally. Giving him an example of one of the articles, Green asked Enrique if he remembered reading it at the time of publication, but he could not answer, nor could he provide evidence of the supposed 'hack'.
Instead, the plaintiff suggested asking the authors of the articles this question and claimed that some of the journalists had been known to hack or that there were invoices to third parties, including private investigators. When asked how journalists could have hacked into his phone for a story about his 12th birthday —at which point he admitted that I didn't have a cell phone—suggested that the phone of his mother, the late Princess Diana, might have been hacked.
Source: RT