A few days after the launch of his book entitled 'Spare', the Duke of Sussex gave interviews to ITV and CBS News presenters.
Prince Harry blamed the royal family for exacerbating tensions with media "leaks" about him and his wife, Meghan Markle, and regretted that "they have not shown no desire for reconciliation at all", assuring that he wanted to recover relations with both his father, King Carlos III, and his brother, Prince William.
The new statements were made known this Monday in advance of the interviews granted by the Duke of Sussex to the British channel ITV and the US network CBS News. The full versions of the interviews will air on Sunday January the 8thshortly before the release of 'Spare', Prince Henry's memoirs, scheduled for the 10th.
"Silence is a betrayal"
"This it never had to be that way", commented the Duke of Sussex to the presenter of ITV Tom Bradby, accusing the Royal House of "leaks and plantations" of materials of media repercussion about his personal life. "I want a family, not an institution," he stressed.
"They feel that It's better to stay somehow as the villains", he continued, in an apparent reference to the British royal family, whose members, according to him, "have not shown any willingness to reconcile at all." "I would like my father back. I would like to have my brother back," he added.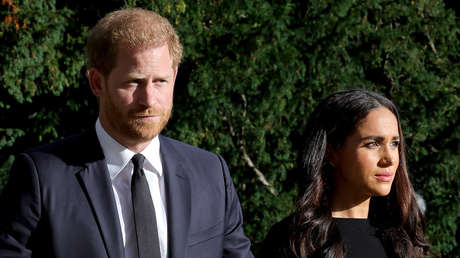 Speaking to CBS News' '60 Minutes' host Anderson Cooper, Prince Harry called Buckingham Palace's silence on press releases a "betrayal". He confessed that every time he tried to privately address his plans to step away from institutional functions and move to California, "reports, leaks and stories seeding" appeared against him and his wife.
'The family motto is'never complain and never explain', but it's just a slogan. […] They report or have a conversation with a correspondent, and that correspondent will literally receive the information in his mouth and write the story, and at the end of it [los periodistas] they will say they have contacted Buckingham Palace for comment. But the whole story is the buckingham palace commentary", Explain.
"So when they've been telling each other for the last six years 'we can't issue a declaration to protect them' but they do it for other family members, there comes a point where silence is a betrayal", he added.
"I don't see how Enrique and Guillermo will be able to reconcile"
Despite the fact that the Duke of Sussex himself affirms that he seeks to reconcile with his family, a source in The Sunday Times familiar with the content of 'Spare' maintains that the launch of the book will only make it more difficult to restore relations with his brother.
"Everything is exposed. Carlos comes out better off than I expected, but [el libro] he's hard on Guillermo in particular, and even Kate gets the occasional scolding. There are minute details and a description of the fight between the brothers. Personally, I don't see how Enrique and Guillermo can reconcile after this," he said.


Source: RT