The Duke of Sussex lashed out at the publisher of the Daily Mail in an espionage lawsuit before a UK high court.
Prince Harry accused the British royal family of withholding from him "for a long time" the information it had about the phone hacking from the media, as they did not want to "open a Pandora's box", reports the Independent.
The also Duke of Sussex, the singer Elton John and other celebrities attended the Royal Courts of Justice on Monday for the start of the first hearing of their lawsuits against Associated Newspapers Limited (ANL), the publisher of the Daily Mail tabloid.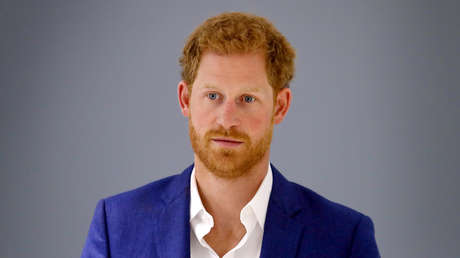 The charges include hiring private investigators to place listening devices inside cars and recording private phone conversations.
The prince, for his part, also criticized the monarchy for its complicity with the press, saying he was conditioned to accept his family's rule of "never complain, never explain" when dealing with the media.
"The institution [la corona britanica] He made it clear that we didn't need to know about the phone hack, and they also made it clear to me that the royal family was not sitting in the witness stand because that could open a Pandora's box," the duke revealed on Monday.
In a written statement addressed to the court, Enrique said he filed this lawsuit because he "loves his country and remains deeply concerned about the power, influence and unchecked criminality" of the aforementioned publisher. "The British public deserves to know the full extent of this cover-up and I feel it is my duty to expose it," he added.
"The evidence I have seen shows that Associated journalists are criminals, with journalistic powers that should concern each and every one of us," he was quoted as saying by Reuters.
In addition, the prince claimed to have lost or "cut off" with friends, as the newspaper articles made him think that people close to him "were the source" of the articles implicating him and "everyone became a 'suspect'." '".
The Duke of Sussex claimed he was "largely deprived" of significant parts of his adolescence due to the alleged illegal actions of the Daily Mail. ANL denies all the allegations.
The lawsuit joins three other cases in which the British prince is implicated in the High Court. He has also sued the Mail for alleged defamation and is expected to appear as a witness in May in a trial against the Daily Mirror newspaper on allegations of phone hacking.
In 2020, Harry and his wife resigned from their roles in the monarchy and no longer use the 'royal highness' title. The couple explained that they want to progressively "forge a new role" in their ties with the institution and "be independent from a financial point of view." Since then, Enrique has openly criticized his family on more than one occasion. He even released an autobiographical book, titled 'Spare', where he revealed controversial details of his life.
Source: RT