Zoran Milanovic warned that if Washington and the Atlantic Alliance go for "the plan" to remove Russian President Vladimir Putin from power and for the imposition of sanctions, they will achieve "nothing."
The President of Croatia, Zoran Milanovic, affirmed this Sunday that the US and NATO carry out "a proxy war" (subsidiary or indirect war, in Spanish) against Russia in the conflict in Ukraine.
"Washington and NATO are waging a 'proxy' war against Russia via Ukraine. And vice versa. However, if you don't have an end goal, If you don't have a plan, it ends up like Afghanistan", declared the president at a press conference.
Along these same lines, he defended that the White House and the Atlantic Alliance should not opt ​​for "the plan" of "removing [el presidente ruso] Vladimir Putin", while questioning the imposition of sanctions against Moscow. "That's silly. We will achieve nothing. They also did not bend [el expresidente serbio Slobodan Milosevic] with sanctions. They go from war to war. What should we be? American slaves?", he emphasized.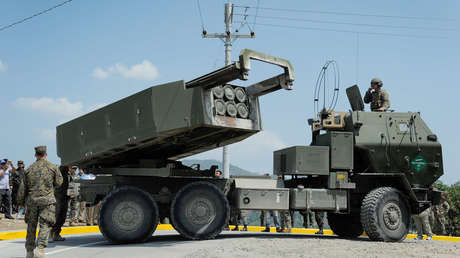 On the other hand, he lashed out at the Croatian Prime Minister, Andrej Plenkovic, for his comments to the French press about the training of Ukrainian soldiers. "You spit on Croatian representatives and Croatian citizens in the French media. Never insult the democratic representatives of your citizens and your citizens in foreign media. That is the minimum label", criticized Milanovic.
In addition, the Croatian president stressed that the decision to train or not the kyiv military or any involvement of Zagreb —which refused to train the ukrainians— in the conflict it must be a choice of Croatia that must not be affected by the pressure of the great powers.
In a recently published interview with the French channel France 24, the Croatian prime minister stressed that the decision not to train kyiv's soldiers was taken by the majority of the country's Parliament, although his government was in favor of providing such assistance to Ukraine.
"Some of our representatives, especially from the opposition, and the president were against it. I think it is a very bad choice, very negative," lamented Plenkovic.
Source: RT