The man has been charged with 34 counts of sexual assault, including 12 for rape, over a 23-year period.
The porn actor Ron Jeremy was declared this Tuesday mentally incompetent to stand trial in the US for dozens of charges of rape and sexual assault, collects AP.
The man, who has been in prison since his arrest in June 2020, was charged with 34 counts of sexual assault, including 12 for rapeover a period of 23 years.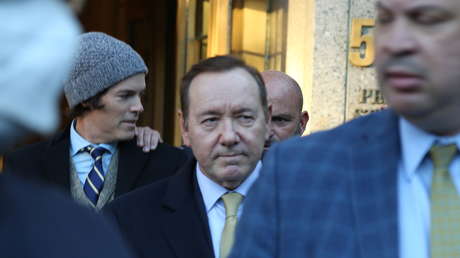 Los Angeles Superior Court Judge Ronald S. Harris said at a hearing that after reviewing reports from Jeremy's prosecutors and defense, it was determined that the actor suffers from a "incurable neurocognitive decline".
However, prosecutors have called for the 69-year-old actor's condition to be assessed regularly, and a hearing will be held next month to decide whether to admit him to a state hospital.
Jeremy was among the hottest names in the adult film industry and appeared in more than 1,700 films during his career that began in the 1970s, according to AFP.
The charges against the actor included 12 for forced rape, seven for forced oral copulation, six for sexual assault and two for penetration while the victim was asleep or unconscious, against 21 women between 15 and 51 years of agefrom the 1990s to 2019.
According to transcripts of testimony, the alleged crimes took place at nightclubs and bars in the Los Angeles area, as well as at his own home.
Source: RT